09 de Octubre 2015
The beautiful acropolis of Ek Balam or "Black Jaguar" is located north of the Yucatan Peninsula en route to Rio Lagartos. In the vicinity of Valladolid, Ek Balam or Jaguar Mexico Black (LuceroJaguar) is an archaeological complex of good size with beautiful buildings and detailed finished in stucco.


The entrance tothis site is protected by two walls (about 300 BC) begins with a magnificent Mayan arch, after the ceremonial center buildings, there is an oval palace and a Mayan ball game of good size. All structures can be seen very well and surrounded by the jungle of the Yucatan.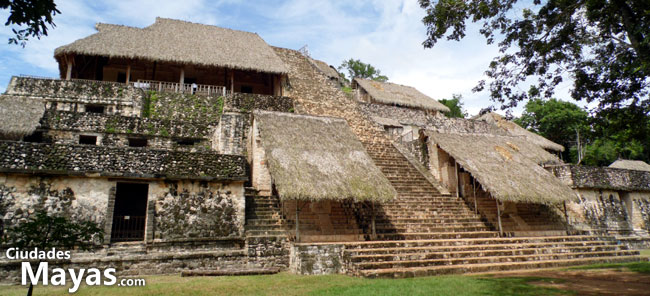 Temple of Ek Balam
In the background you can see the temple steps which reach the summit from which we see a panorama of the archaeological site in general and the forest that surrounds it.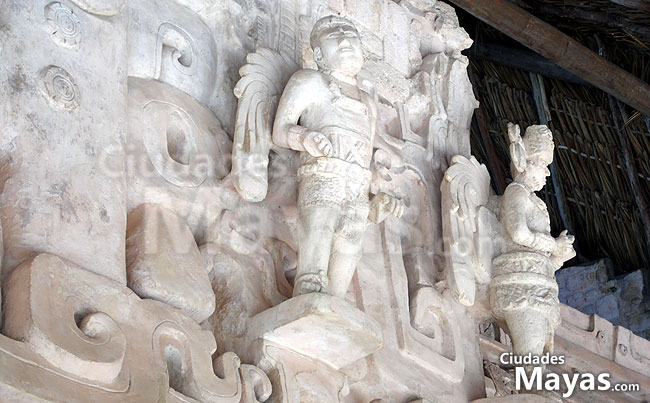 It reaches 29 meters high and 55 wide. Its base is stretched sideways with inner rooms.
Finishes of real beauty, the tomb of Ukit Lel Kan Tok
The steps of the temple provides access to the tomb of the king of this ancient complex, which shows their belongings and tributes of necklaces and earrings.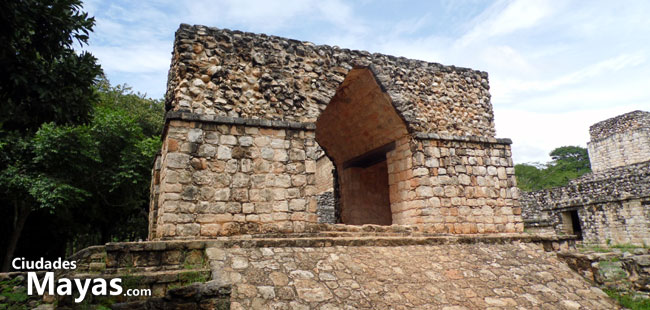 Thin human figures
Sites such as Chichen Itza, Ek Balam, and Kana are particularly rich in detail showing finishes with representations of humans, unlike the rest of the archeological sites in Mesoamerica, where such figures are rare or nonexistent.
Here at Ek Balam, fine finished in stucco, are the jaws and monstrous fangs above the king and his throne and sideguards. And figures of warriors, they appear bearing wings.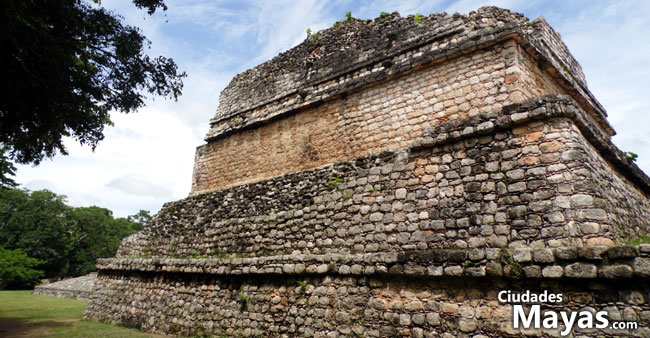 Ek Balam Tour
You can complete in about 4 hours knowing all the restored structures.  The sun can be very strong during the summer while the main temple rises due to reflection of sunlight on its clear surface, especially at noon.
Directions to Ek Balam

It reaches from the cities of Cancun and Merida via the toll road from which you will see the detour sign. Ek Balam is located north of Valladolid en route to Rio Lagartos, north of Yucatan. Valladolid is reached without pay rates fortoll road passage.
Once you pass this intersection (from any access, either Valladolid or Toll Road) follow the north to pass through the heart of the population Ek Balam. Miles later you will find a junction on the right that leads directly to the archaeological site.
Publicaciones relacionadas:
Lee más publicaciones de:
Arqueología México