Admirable
Architecture in Palenque
The most beautiful is the Temple of  Inscriptions (above) and the Temple of the Cross with its six steps and axial levels, and the Sun Temple, erected in 672 and 690. Both are the work of Kan Balam, the son of Pakal.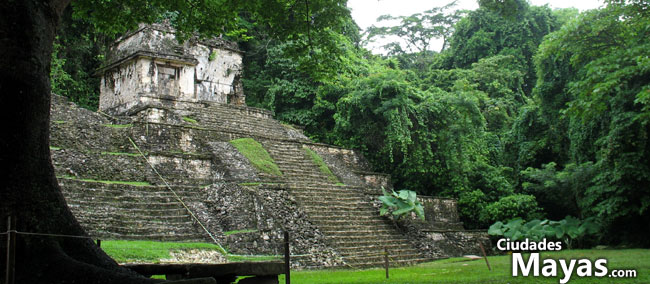 Early studies of Palenque
It's exploration began in the eighteenth century, when King Charles III of Spain sent to Antonio del Rio in the first expedition in 1787. The results were premature for the time, for the society had little interest in archaeological finds.
A second scan was composed by Guillaume Dupaix and Luciano Castaneda (the latter of Mexican origin), that in 1805. Their studies provided a number of planes that were exhibited in Paris. Later in 1821, while the territories became independent of Spanish power in the form of republics, Johan Waldeck made a number of additional planes, but like previous studies did not receive a  worthy welcome but instead a lack of interest.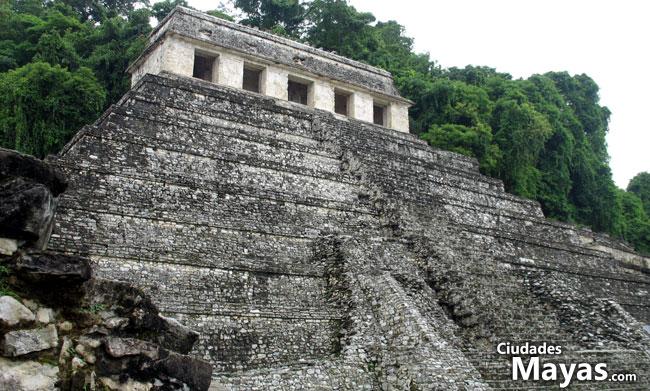 John Stephens and Frederick Catherwood visited Palenque and made explorations and special drawings, and published his book "Incidents of Travel in Central America" in 1842, this work included work performed at many sites, notably highlighting Chichen Itza. From this point it raised  a genuine interest in the history of the original peoples of America before the Spanish conquest. In 1952 they began to make rather more formal studies with interest and restore the structures that were surrounded by jungle.
Detail was lost due to external conditions during the first expeditions, in their zeal to rid the buildings of its cloak of vegetation, fire caused irreparable damage.