09 de Octubre 2015
It has a prominent palace with its three interior chambers containing plants. Its height reaches 40 meters and has an ornament where the monolithic columns are prominent.

Located in Mexico's Yucatan Peninsula, Sayil palace is distinguished by its 40-meter horizontal height of three story upwards. It has a length of 85 meters and unlike the Palace of Masks in Kabah which has a staircase to the right side, here a long stairway in the center axial communicates all three phases and leads to the top of the building.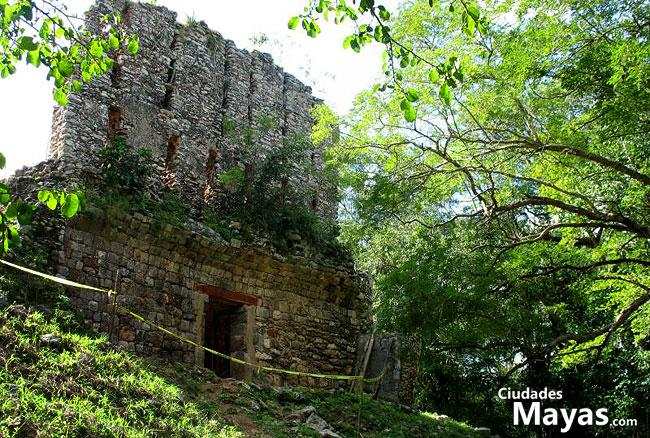 The crowned temple has a seven-stroke lead revenue to 8 camaras, one on each door and the center with dual camara, behind the main. Its architectural style displays Puuc influence. Its name Sayil "means" place of ants, which are very characteristic of the area.
At the site there are several "chultunes" which are tanks fo rwater storage, due to low fluid in the region. Despite this difficulty, its population has come to figure in no less than 15,000 inhabitants at its peak population. The city dates from the Late Classic final and archaeological evidence point to an admirable craftsmanship. Some dates indicate occupation since 600 AD but a time of further development and important was between 700 to 1000 AD

Roof arch
Its second floor and middle floor, has entrances decorated with double columns. Inside, a vaulted ceiling in the middle arch is formed by stone blocks ending in a concave figure.
Some of the columns are formed from a single piece while others are formed with two against one another. Front separation walls adornthe entries with a series of adjacent columns without spaces between them, less thick and more decoration.
The archaeological site has various structures, including a Mayan ball court.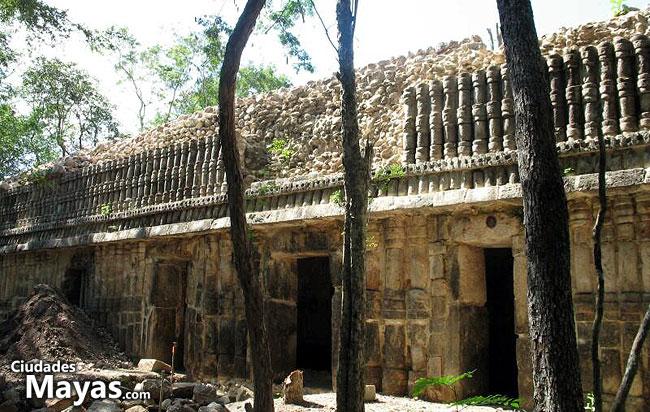 Mayan temple Sayil
Sayil tour
It is a beautiful site and does not take long to know. Its name alluding to the ants could not have been  better: Often the visitors who linger a long time to contemplate the structure are surprised to see columns of ants climbing their shoes defending their territory.
Part of the archaeological tourist circuit is Kabah-Uxmal conglomerate, whom is suggested had commercial and social relations. The distance between Sayil of Uxmal is only 25 miles so it's practically part of the guided route.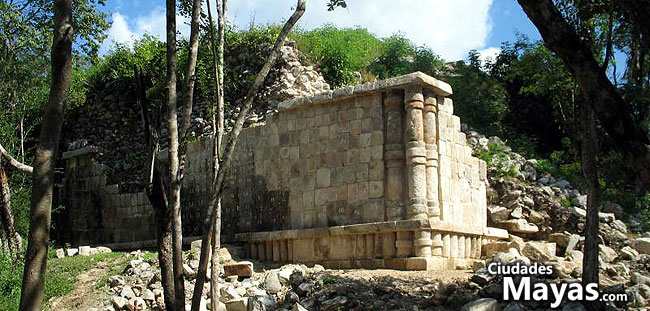 To reach Sayil
From the city of Merida drive south on Uman and Muna, or by Acanceh to Chumayel. Both routes converge in Kabah where in minutes you directly reach Sayil.
This is the entrance to the complete set which also includes Xlapak and Labna.  From the south on the Riviera Maya, it is part of Felipe Carrillo Puerto to Oxkutzcab and from there one travels the same archaeological site in reverse order before ending at Uxmal.
Publicaciones relacionadas:
Lee más publicaciones de:
Arqueología México